AgilePM Certification & Training
---
Course Summary
Looking for Agile training and certification courses in Kaula Lumpur, Malaysia? Hilogic offers accredited Agile project management training and certification courses.
AgilePM is an agile project management approach designed for agile project environments.  It blends agile philosophy and principles within a project management lifecycle, ensuring agile projects have a flexible layer of project management that supports the fast-paced change. Hilogic offers agile certification courses in the form of classroom training, LiveWeb courses and online e-learning.
Agile Project Management Process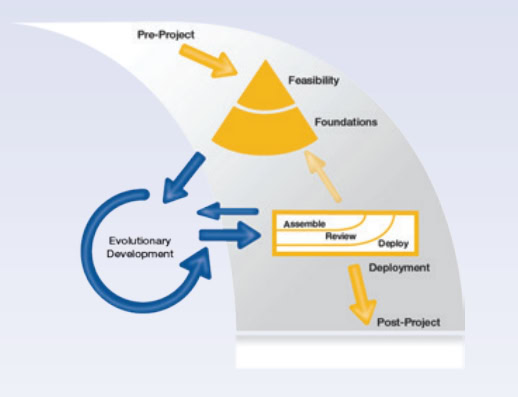 To enroll in our AgilePM course visit our course schedule.
To complete your Agile training you can join any of the following APMG AgilePM accredited courses:
2-day AgilePM Foundation training;
2-day AgilePM Practitioner training; or
4-day AgilePM Foundation Plus Practitioner training package.
Please note, prior to completing the Agile Practitioner exam, one of the following pre-requisite agile certification must be held by the delegate:
AgilePM Foundation certification; or
DSDM Atern Foundation certification; or
DSDM Advanced Practitioner/DSDM Agile Professional certification.
AgilePM Foundation and Practitioner Courses
2-day AgilePM® Foundation Course
Learning outcomes from training for each delegate.
That the delegate understands:
The difference between agile delivery and project management
The philosophy and principles of the Agile approach
The agile project lifecycle, including adapting the lifecycle to the specific needs of an agile project
The documents created to support a flexible and fast pace agile approach to project management
The advantages of applying agile techniques
Roles and responsibilities within an agile project environment
The Agile Foundation exam is a 50 question, multiple-choice, closed book exam. A delegate must achieve 50% or more correct answers for Agile Foundation certification. The exam duration is 40 minutes.
2-day AgilePM® Practitioner Course
Participants attending this course will undertake the necessary studies in preparation for the AgilePM Practitioner exam. The course concludes with the completion of the Agile Practitioner exam.
The AgilePM(project management) Practitioner exam is an objective style, scenario-based, open-book exam, where the official Agile manual can be referenced during the exam.
The Agile Certification has 4 questions with a maximum of 20 marks per question. A delegate must achieve 50% or more correct answers (40/80 marks) for the Agile project management Practitioner certification. The Agile exam duration is 2.5 hours.