There are two levels of AgilePM certification, which are AgilePM Foundation and AgilePM Practitioner.
The AgilePM e-learning includes:
Both AgilePM Foundation and Practitioner modules at one price
Online licence for 6 month period
Interactive learning for all 10 modules
Video lessons
Learning references to the AgilePM® official manual
AgilePM Foundation and Practitioner exam simulator
Online support and chat forum
Interactive exercises to facilitate learning aims
Approaching the Practitioner exam module
Learning module tracking tool
If completing the AgilePM Practitioner exam please note:
We recommend purchasing a copy of the official AgilePM manual, as the Practitioner exam is an open book exam in which the AgilePM manual is permitted during the Practitioner exam
Delegates are required to have one of the following qualifications as a pre-requisite for the AgilePM Practitioner certification exam:

AgilePM Foundation Certificate; or
DSDM Atern Foundation Certificate; or
DSDM Advanced Practitioner/DSDM Agile Professional Certificate.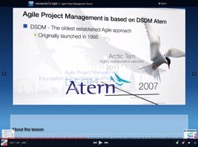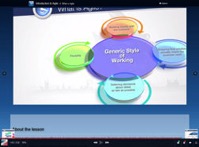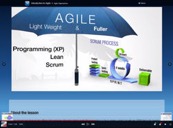 Our e-learning platform has been designed to operate on any recent computer with a modern operating system.
An internet connection is required with the latest version of a web browser such as Chrome, Firefox, Internet Explorer 11, (Safari on MAC OSX).
System Requirements:
1GB RAM [512MB RAM] and at least 1GB of available hard disk space
Video & audio playing capabilities
PDF Reader
JavaScript enabled
The AgilePM e-learning platform can work on smaller devices that support HTML5 technologies, though we recommend access via a desktop, laptop or a tablet for better viewing.
Contact us should you require more information.