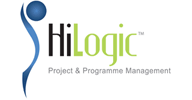 Please choose your country

Learn more about PRINCE2 - FAQ's
What is the difference between PRINCE2 and Project Management Body of Knowledge (PMBOK)?
We often find papers explaining the differences between PRINCE2 and PMBOK tend to be technical in nature.

Firstly, there is considerable misunderstanding in the marketplace about the differences between the two approaches. They are in fact not competing methodologies as many would like to think. If you study these methods you will find PRINCE2 and PMBOK adopt two different approaches to managing a project and by their nature they complement each other in many ways. With PMBOK focusing on the functions of a project manager and PRINCE2 focusing on the processes required to control a project.

To read more visit PRINCE2 PMP (PMBOK) Comparison for a description of the core differences between these two project management models.
Quick Links